Accounting Technician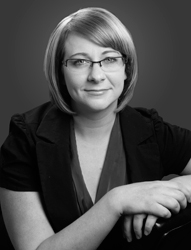 Andrea graduated from Conestoga College with a Business Administration Accounting Diploma and a Bookkeeping Clerk Certificate. She has over 10 years of experience in public accounting. Andrea enjoys working closely with clients to help improve their bookkeeping efficiencies and meeting their filing requirements and deadlines.
Andrea has an important role during personal tax season, ensuring all of our client's returns are done accurately and on time.
Andrea's other responsibilities include compilation engagements, financial statement analysis, payroll processing, bookkeeping, and administrative duties.
Andrea's welcoming personality makes our clients feel at ease, always promoting YNC's friendly, "clients-first" philosophy.
Andrea can be reached at andrea@yncllp.ca.