Partner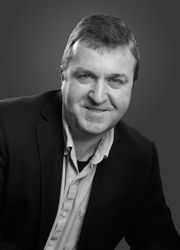 John is a Chartered Accountant with more than twenty years experience in Canadian income tax services servicing clients ranging from small owner operated businesses to large public companies. Prior to founding YNC LLP, John was a senior manager with a National accounting services firm.
Some of the projects John works on include:
Assisting clients in making claims for SR&ED tax credits as well as defending claims under CRA audit.
Preparing instruction letters to lawyers outlining the steps to be followed in completing acquisitions, S85(1) and S86(1) reorganizations, preparing/reviewing elections to be filed with the Canada Revenue Agency.
Developing in-depth knowledge of personal and corporate tax legislation through preparation and review of returns, improving ability to provide technical expertise on both legislative and software-related issues to internal and external users.
Preparing and reviewing Canadian corporate income tax returns for private corporations as well as publicly listed corporations and branch operations, assisting clients in completing SR&ED claims, preparing and reviewing foreign affiliate reporting packages for clients, preparing and reviewing Canadian personal income tax returns.
Preparing and reviewing safe income/exempt surplus calculations, providing corporate clients with accurate information for tax planning purposes, analyzing after tax proceeds on buy-sell agreements and suggesting strategies to maximize after-tax cash flow.
CICA Group Study leader for Part I of the CICA In-depth Tax Course (2001)
CICA Group Study leader for Part II of the CICA In-depth Tax Course (2002 to 2005 and 2007)
CICA In-residence tutorial leader for Part I of the CICA In-depth Tax Course (2007)
John was a lecturer at Wilfrid Laurier University in the 4th year income tax course.
John uses well developed analytical skills to interpret and explain taxation legislation and supporting software programs. A resourceful researcher, able to source and adapt current data to improve quality of information and services to clients. Contributes to ongoing development of accounting professionals through formal and informal training and computer support.
John can be reached at john@yncllp.ca