Partner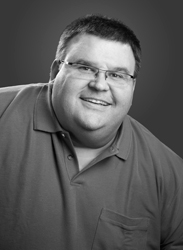 Mark is a chartered accountant with more than 20 years experience in servicing the financial and tax needs of privately-owned corporations and public companies. Prior to founding YNC LLP, Mark held a senior management position with KPMG LLP in Waterloo. Mark holds a Mathematics Degree (Honours Co-operative) from the University of Waterloo and obtained his chartered accountancy designation while working in Arthur Andersen LLP's income tax group in Toronto. Having grown up in K-W, Mark and his family have strong ties to our community.
Some of the services that Mark and our team provide include:
Extensive experience in corporate reorganizations and divestiture strategies;
Implementation of family trusts and estate planning strategies;
Use of life insurance products to minimize corporate and estate taxes;
Scientific Research & Experimental Development (SR&ED) experience to help clients take advantage of Canada's lucrative tax credits;
Assistance and guidance in dealing with the taxing authorities;
Preparation of complex corporate and personal tax returns, including US corporate tax returns and other tax related compliance;
Assistance with transfer pricing documentation and strategies;
Preparation of income tax provisions and detailed tax note disclosure for large private corporations and public companies;
International income tax experience for growing business; and
Due diligence services on behalf of potential purchasers.
In addition to the extensive training obtained during his 10 years with national accounting firms, Mark completed the Canadian Institute of Chartered Accountant's (CICA) 'In-Depth Tax Course' designed for professionals requiring specialized tax knowledge. Other educational background includes:
Completion of CICA's Tax Planning For the Owner-Manager & Estate Planning Course;
Completion of CICA's Reorganization Course;
Completion of CICA's International Tax Course;
Group Study Leader For CICA's In-Depth Tax Course (both levels);
Have a question for Mark? Please feel free to contact him at mark@yncllp.ca.