Senior Technician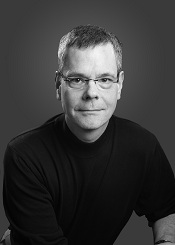 A graduate of the University of Waterloo, Steve has over 20 years of experience servicing the clients of local and national Chartered Accounting firms in the K-W area. He has helped a wide variety of small to medium owner managed businesses, from manufacturers and information technology companies, to traditional service based businesses. He has significant experience in the preparation of financial reporting engagements, both compilation and assurance, preparation of corporate and personal income tax returns, and preparation of special engagements such as cash flow projections.
At YNC LLP he seeks to provide clients with a comprehensive set of services that uniquely maximizes their value.
Steve can be reached at steve@yncllp.ca.